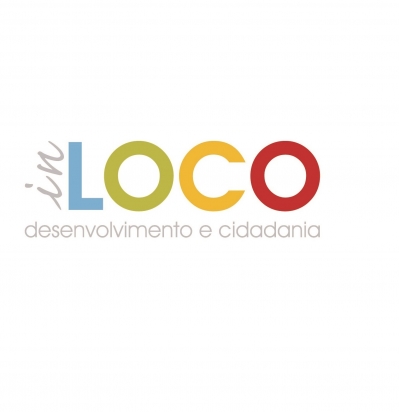 In-loco
Recherche partenariat
En recherche de financements
A propos
"IN LOCO" Association "
Short Profile
; "IN LOCO" is a NGO formed in August 1988 in order to develop and expand, within the context of a non profit making and voluntary organization, the community development work that had begun in 1984 under the auspices of the Faro Polytechnic Institute (today, University of the Algarve).
; In 1985 RADIAL Project had been launched, thanks to the financial support of the Dutch Foundation, Bernard van Leer. It aimed at promoting early- childhood care, community envolvement and socio-economic revitalisation of the Algarvian inland.
; The RADIAL Project managed to create 4 children Centres, to support the constitution of 4 village associations, to launch and support 6 training courses and the subsequent produtive workshops they originated.
; In 1989 the RADIAL Project became part and parcel of the activities of the "IN LOCO" Association, which them expanded this work on Integrated Rural Development from the initial 4 rural parishes to 31 as it is today the case: 4,000 square kilometers where 77,000 people live and work.
; The work carried out has been multiple and diversified. From educational and training activities to the protection of the environment. From cultural animation to enterprise and self-employment creation. Thanks to the "IN LOCO" activities several small local businesses, on a cooperative or associative basis, were formed. In such skills as weaving, dress making and design, traditional doll-making, baking, sweet confectionery, woodwork, herb growing, knitting, etc.
; In 1993, "IN LOCO" formed a commercial company, "SERRA-MÃE", in order to help promoting and selling all local products from the Algarvian mountainous inland - of which it is the dominant shareholder.
This enterprise follows the principles of the Social Economy, for its main objective is to ensure the maintenance of economic activities in the villages, by guaranteeing the highest possible income to the producers, no profits being therefore distributed among the shareholders.
; The "IN LOCO" Association has the dual aim of "promoting Community Development (which we understand to be a process of overall improvement of cultural and material living standards) through community-base initiatives; and, together with local people, other concerned individuals and institutions, promoting the full realisation of all the human and natural resources of the Algarve".
; The "IN LOCO" Association currently brings together some 43 professionals, whose expertise and experience are highly relevant to Rural Development, allowing the implementation of in numerous initiatives, in partnership with local associations, cooperatives, municipalities, universities, etc., at the local, regional, national and European levels.
; Among many other projects in which "IN LOCO" has been involved the following can be singled out:
- carrying out a survey of Tourist Potential for the Algarve Hinterland, for the government's regional tourism plan;
- providing technical and financial support to more than one hundred Rural Tourism Units and local products producers in the inland Algarve, along the last 20 years, witch represents the management of more than one million euros of investment per year;
- coordinating the proposal of the PROVERE Algarve Central's Collective Strategic Efficiency, in witch dozens of Rural Tourism units will be built on the next 3 years (2009-20012);
- design and management of a Local Development Plan, covering 27 rural boroughs, within the framework of the EC/LEADER I Programme (1992-1995); and LEADER II, 31 boroughs (1995-1999); LEADER+ (2000-2007) and PRODER (2007-2013);
- national coordination in a THERMIE Type B Actions N° DIS/1318/97 "SELF BUILT SOLAR SYSTEMS" (SELFSOL) – 21 solar systems were built;
- promoting the first regional experience in solar voltaic electrification of small communities in the mountains;
- supporting a energy self-sufficient experimental fish production facility;
- - assisting in the organisation and running of courses for farmers and agricultural workers in Rural Tourism;
- locally sponsoring the Government enterprise training scheme;
- supporting new small businesses which followed succesful training courses;
- acting as National Correspondent for the European Community's ERGO programme (combatting long-term unemployment);
- involvement in the JADE (Jovens Agentes de Desenvolvimento, or Young DevelopmentAgents) programme of training young people for development work;
- creation of Centros da Serra (Mountain Centres), providing information, training and community work expertise in support of local rural initiatives;
- launch of a three-monthly Journal for Community Development, called "A REDE" (The Network) and a local monthly, "Jornal da Serra";
- monitoring the CAIs (Centros de Animação Infantil - Children's Centres) established by the RADIAL Project under its Child Development Programme;
- assisting in carrying out a study of local production of goat cheese in north-east Algarve;
- organisation of a National Congress of Local Rural Development Projects;
- preparation and organisation of a European Seminar on Evaluation Methods for Social and Economic Integration Projects, on behalf of the European Commission;
- setting up of new projects relevant to local development of craftwork: creation of an Information Bank, and a Support Centre for Craft Design;
- establishment of a Youth Centre in north-east Algarve;
- participation as Area Representative in the European Commission's LEDA Programme for local job creation;
- participation in the OECD's job creation programme network;
- assisting various local authorities in launching a Plan for the Promotion ofTourism in the hinterland as a means of Integrated Development;
- co-operation with APARE (a French voluntary organisation based in Avignon), in setting up a European Project for training in Cultural Tourism in Inland Mediterranean Areas;
- running a European Environment Campus, sponsored by the European Commission; running a European Environmental Campus and Cultural Heritage Campus in the inland of the Algarve ;
- co-ordination (on the Portuguese side) with Spain, France and Ireland of Exchange Programmes for Young Workers;
- interchanges with other organisations under European Community initiatives such us NOW, EUROFORM, HORIZON;
- partnerships within the rural development network "Virgile";
- several other ongoing initiatives concerning Community Education, Environmental Protection, Enterprise Creation.
Mots clés et domaine d'activité:
Accédez au prémier réseau pour la cooperation européenne

---

Se connecter

ou

Créer un compte

Pour accéder à toutes les informations disponibles

Appels à projets suivis
Pas d'appels à projets suivis!