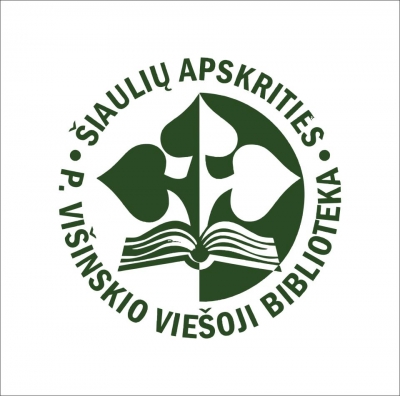 Šiauliai County Povilas Višinskis Library
Recherche partenariat
En recherche de financements
A propos
Šiauliai County Povilas Višinskis Public Library (further SAVB), the largest public library in North of Lithuania, is equally accessible to all users. The Library's mission is to meet information and cultural needs of the population in the region, to promote the development of the knowledge society by creating the environment for users life-long learning and personal expression.
The library shapes its universal collection observing the needs of its users, taking into account historical traditions, economic and cultural growth, and the demographic situation of the region.
SAVB is the community center for culture and information, where community members can meet their cultural, social, educational and informational needs, socialize, and spend their free time. The library is actively involved in organizing various activities for cultural, social and digital divide reduction of the underprivileged region's population.
The Library offers a variety of events: educational activities, meetings with famous people, concerts, exhibitions, film screenings, computer literacy and other training. Every year it organizes more than 200 different events.
The library is housed in a modern, contemporary furnished building. Its space is adapted for all ages with different interests and needs. It operates multi-purpose departments, including a specialized Arts and Music Department, which has an established ex libris museum and runs art-related educational activities for socially neglected and mentally handicapped children and young people.
SAVB is particularly interested in Erasmus+ K1, K2 and K3 projects in the field of education, informal education, working with disabilities and social exclusion target groups, networking and staff training opportunities in areas of adult education, ICT and inclusion.
The library is equipped with a Digitization Center, 2 computerized teaching-learning classes, an innovative Mobile Technology Laboratory with portable computers with software, iPAD tablets, robot designers, a 3D printer. The Lab is being replenished with new technology that allows expand educational topics.
Mots clés et domaine d'activité:
Accédez au prémier réseau pour la cooperation européenne

---

Se connecter

ou

Créer un compte

Pour accéder à toutes les informations disponibles

Idées proposées
Film et média
Europe pour les citoyens
Šiauliai County Povilas Višinskis Public Library is currently writing a proposal for a project for the Europe for citizens, Strand 2: Democratic engagaemnet and civic participation, Network of Towns action. We are currently looking for partners, 4-5 in total from ; The general idea of the project revolves around providing a creative platform for European citizens to express their opinions about ...
Šiauliai 76299, Lithuania
il y a 2 ans
Appels à projets suivis
Pas d'appels à projets suivis!