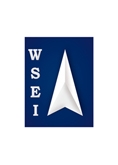 University of Economics and Innovation in Lublin
Recherche partenariat
En recherche de financements
A propos
University of Economics and Innovation in Lublin (WSEI) is a non-state higher education institution, funded in 2001, that offers full university degree programmes in a range of academic disciplines. With over 6 000 students (of which approx. 80 % extramural learners), is a nationally recognized university, demonstrating a commitment to engage in partnerships with EU organizations and institutions to support education, training and research.
WSEI offers a distinctive educational experience, through a range of vocationally related courses / undergraduate, graduate & postgraduate courses, incl. economics, management, computer science, supported by a strong research and knowledge transfer activities (Centre for Information Technology and Transport Safety).
All programs offered by WSEI are accredited by the Ministry of Science and Higher Education and qualified for relevant grants. WSEI has also introduced the ECTS points system to apply the EU standards in terms of recognition of our diploma internationally. Lately, WSEI is also implementing a modular system of teaching at nearly all fields of studies.
The high level of educational process is maintained by almost 400 diligently selected didactic staff with proper academic degrees and necessary academic experience. WSEI also posses excellent didactic facilities (11 laboratories, modern audio-visual and multimedia labs) to support teaching and learning experience and build bridges between education, business and industry.
The University maintains close co-operation with many education institutions across Europe, adopting an increasingly international outlook, and is committed to maintaining a high level of research arising from scientific programs along with the development of the collaborative links with industry, commerce and also R&D sector on an international level.
The Project Team at WSEI has an extensive experience in preparing applications, implementing and coordinating projects, which have been selected for funding under the range of EU initiatives. We focus on building bridges between business and academic sector, creating links between work and education through introducing new innovative methods and tools to academic curricula. Research in the University of Economics and Innovation in Lublin is supported by the Centre for Projects and International Cooperation as well as Finance Department, which are both experienced in assisting with the budgetary and management of EU founded projects. In the field of the EU funded projects we have an experience with Erasmus (studies, work placements, intensive programmes, multilateral projects), LDV (VETPRO, TOI) and other initiatives on national and international level. We have also acted as experts for other EU projects. It is worth mentioning that under the framework of Human Capital Operational programme for years 2007-2013 our University has already acquired from European Social Fund the total amount of PLN 160 mln. Our projects cover 9 voivodships and aim at people of all social and occupational backgrounds. The core activities are focused on education process of children and youth, through vocational guidance, initiation and support of entrepreneurial activities, creating changes that have a significant impact on socio-economic development in the region. As result, 42 176 pupils of secondary schools and 1 670 employees of labour market institutions participated in the projects implemented by the Centre. The programmes were addressed to people from different social backgrounds, such as: employees of public and private sector, entrepreneurs, unemployed, youth from lower secondary schools and upper secondary schools. The Centre for Projects and International Cooperation is focused on preparation and implementation of the following types of projects: Educational projects, Research projects, Training projects; International projects.
University of Economics and Innovation in Lublin founded the Academic High School Sport Championship. It started its activity from 1st of September 2013; The objective of the school was to create possibilities of combining effective sports training with giving good results of teaching at the high school;
The University has well equipped with proper infractructure requred in research activities or innovative teaching preformance:
- Centre of Medical Simulation,
- Center for Economic Expertise,
- Center for Information Technology and Transport Safety,
- The Psychological Center for Diagnosis and Therapy,
- Center for innovative diagnostics, research and analysis,
which can be used in EU projects.
Mots clés et domaine d'activité:
Accédez au prémier réseau pour la cooperation européenne

---

Se connecter

ou

Créer un compte

Pour accéder à toutes les informations disponibles

Appels à projets suivis
Pas d'appels à projets suivis!