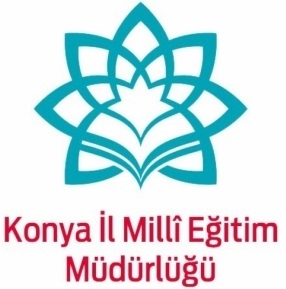 Süleyman UMAR "Konya Provincial Directorate of National Education"
Recherche partenariat
A propos
Iam contacting you on behalf of Konya Provincial National Directorate of Education.
We would like to make future Project partnerships. We can either participate in projects or include you in partnerships, recommend your institution to 1700 schools around Konya Province according to your expectations.
If you plan to write any Erasmus+ project type you can contact us. We can find suitable partner for your organisation in which you can happily work with them. We will choose the best ones for you.
Because we are an umbrella organisation in Konya Province which has population around million and responsible for the coordination of all educational institutions in primary, secondary, tertiary levels (formal, informal education).
We are an experienced and hardworking public institution in coordinating all kinds of Erasmus+ Projects. We work as an Office under Konya Provincial Directorate of Education
We are supporting schools in implementing and managing Erasmus+ ; we do this without expecting anything because it's our responsibility. In our Office we are helping schools in Writing, coordinating projects and give seminars, do workshop activities about project preparation processes.
Kind Regards
Süleyman UMAR
Erasmus+ Projects Coordinator
Konya Provincial Directorate of National Education
Akçeşme Mah. Garaj Cad. 42010
Karatay/Konya-Turkey
Tel:+90 332 353 30 50
Fax:+90 332 353 30 57
web:
Mots clés et domaine d'activité:
Accédez au prémier réseau pour la cooperation européenne

---

Se connecter

ou

Créer un compte

Pour accéder à toutes les informations disponibles

Idées proposées
Autorité publique régionale
Efficacité énergétique
Énergie renouvelable
IT
Technologie mobile
Robotique
Erasmus+
Héritage culturel
Konya Provincial National Education Directorate (Konya IL MEM) is a state institution in charge of the planning and coordination of all kinds of educational and training activities in pre-school, primary, secondary and adult education in Konya. Konya Province has 31 districts with 2370 schools, students and teachers in total. Konya Ä°l MEM is an umbrella organisation for all these. In scope of ...
Akçeşme Mahallesi, 42020 Karatay/Konya, Turkey
il y a 2 ans
Autorité publique régionale
Erasmus+
Culture et développement
Théologie
PROJECT INFORMATION FORM To whom it may concern; As Konya Provincial Directorate of Education we have an Erasmus+ KA1 project in the field of vocational education. The project will be for the students in child development and training department. The topic of the project will be Child Development and Communication With Children. Our students must have three weeks Internship activity. We have ...
Akçeşme Mahallesi, 42020 Karatay/Konya, Turkey
il y a 2 ans
Appels à projets suivis
Pas d'appels à projets suivis!