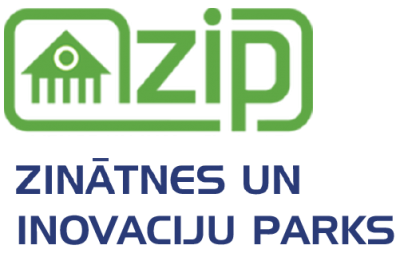 Gatis Spruds, Project manager - NGO Science and Innovation park
Recherche partenariat
En recherche de financements
A propos
Foundation "Science and Innovation Park" has been successfully operating since 2012. During its existence, a stable team has been established, which has experience in the implementation of education, technology and innovation projects, attracting funding from the state budget, European Union structural funds, private sector, as well as other financial sources.
Our aim: To promote the development of the knowledge economy through innovation, and the transfer of technology and knowledge into the economy.
Our Work:
Erasmus Solidarity corpuss projects - "Voluntary projects" ,Exchange stundets, work practice exchange, experience exchange ect.
International project - "Youth Networking for Sustainable Tourism Development in the Baltic Sea Region"
Project "Latvian School Youth Photo Contest" My Land is Beautiful ""
Target audience – pupils from 1st to 12th grade who were invited to take photos describing Latvia using mobile phones and cameras. In total, 259 schools from all regions of Latvia participated in the project, 7043 works were submitted, 2033 of which were converted into photographic paintings (canvas), delighting the participants of the project, students of the educational institutions and teachers.
Project "Student journal", within which Latvian schools have developed individual content and design student journals. Within the project, the school was asked to implement a journal cover design competition involving school pupils. Within the framework of the project, schools were given the opportunity to receive pupils' student journals for free.
Project for Youth activities "Summer Camps", for five years, the organization has been implementing both day and over night childrens summer camps. In 2017 and 2018 in Vaiņode, camps financed by the Latvian state budget "Support for Diaspora and Latvian Children's Common Camps" were implemented with the aim of promoting the improvement of Latvian language skills of Latvian children, awareness of Latvian origin and communication with peers from Latvia.
In 2016, the organization hosted a two-day conference called "LatSTE'2016 – Career in the Digital Age", attended by more than 1,000 teachers and other interested parties. 5 halls, 20 auditoriums were used for the implementation of the event in Liepajas Olympic Center and "Draudzīgā aicinājuma" Liepajas Secondary School The conference included an exhibition of educational technology, attended by both conference participants and students of Liepajas as well residents of the city. Funds from Liepaja municipality and a significant number of Latvian companies were attracted to implement the project. The conference was beneficial not only for the attendees , but also for the city of Liepaja.
In 2014, the organization developed and implemented a Program for the Promotion of Employment and Employee Competitiveness, the task of which is to involve inexperienced new employees in business activities to gain work force experience.
Mots clés et domaine d'activité:
Accédez au prémier réseau pour la cooperation européenne

---

Se connecter

ou

Créer un compte

Pour accéder à toutes les informations disponibles

Appels à projets suivis
Pas d'appels à projets suivis!