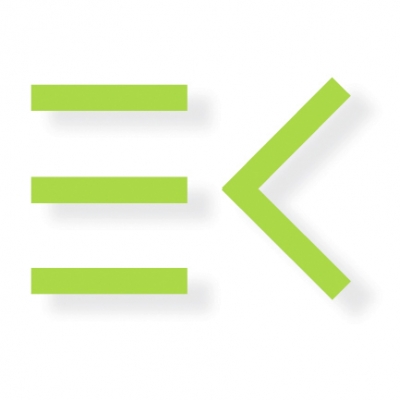 EK Association
Recherche partenariat
En recherche d'un consultant
En recherche de financements
A propos
EK Associaton (ÉK Egyesület) was established by young architects in 2006 in Budapest, ;As a professional architectural organization our main objectives are conducing to the the raising of the level of Hungarian architectural and enviromental culture, to preserve our cultural heritage and to promote sustainability in architecture with our ;The association aims to bring together individuals and organisations with an interest of cultural heritage and to heighten public awareness of our public monuments and preservation of buildings. Our main focus is on the Carpathian Basin but we believe that cultural heritage and identity is of many levels and our interest is of circles with different radius but same centre.
Our association's mission is to create an approachable medium of architects and student architects to meet and hold events to share common aspirations and discuss thoughts, to organize exhibitions, conferences and workshops, to organize excursions to places of historical or natural interests and to issue publicates of studies on architectural and cultural ;It is also important to us to raise awareness of sustainable green technology and building materials. The association joins in research and innovation projects in the topic of how using local traditional building customs and contstruction methodolgies in the modern contemporary building practice. Our association supports building camps to experience adobe, earth wall or straw bale architecture and other eco-technologies organizing workshops and exhibitions to share experiences.
Previous projects:
APPROACH -
REDIAPRO -
TRAWCOE -
Mots clés et domaine d'activité:
Accédez au prémier réseau pour la cooperation européenne

---

Se connecter

ou

Créer un compte

Pour accéder à toutes les informations disponibles

Idées proposées
Industrie de construction
Développement durable
Technologie de construction
IT
Erasmus+
Open source
Web
As a continuation of REDIAPRO project (Revival of Disappearing Architectural Professions - ) we plan to start a new programme in which our main target will be to elaborate online learning materials for helping new courses on traditional and sustainable building technologies and architecture related handicrafts. Please follow our Facebook channel:  Please watch our films created with building m ...
Budapest, District II, Hungary
il y a 3 ans
Industrie de construction
Innovation
Applications informatiques
Éducation et formation
Apprentissage des adultes
Enseignement supérieur
Erasmus+
Allemand
Anglais
Français
Proposal for an Erasmus+ KA2 Strategic Partnership Project (VET) The project plans to create an illustrated, interactive online dictionary for the building sector that can be used as part of both VET and the world of ;The illustrated content would make it possible to learn the technical vocabulary of any involved languages of the dictionary while the animated, interactive behaviour can reveal m ...
Budapest, District II, Hungary
il y a 3 ans
Gestion urbaine
Services audiovisuels
Éducation et formation
Apprentissage des adultes
Erasmus+
Apprentissage tout au long de la vie
Architecture
Éducation artistique
Cartographie et cartes
Recherche
Our association would like to join projects with theme on architetcure / heritage / engineering / culture. We are interested in any cultural projects, especially if they have architectural connections. Our main focus is on preservation of monuments but we are also open to sustainable and energy efficient building technologies and green energy.
Budapest, District II, Hungary
il y a 3 ans
Appels à projets suivis
Pas d'appels à projets suivis!