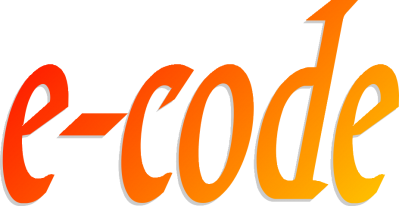 e-code
Recherche partenariat
En recherche de financements
A propos
e-code is an independent adult-learning institution. The mission of the institution is to contribute to human development through the use and promotion of the most progressive teaching methodologies – whether these are being the ICT supported learning, distance learning or interactive forms of classical education. The main objectives of e-code can be defined as providing flexible forms of tailored education in areas with identified market needs and areas with low market attractiveness, combating the digital divide through education, protection of environment through educational activities. We are active in various fields. Among the most important are:
tourism development,

environmental issues,

methodology of education,

e-learning,

reinforcing links between education and working life,

entrepreneurial education,

project development and management,

permaculture.
We work on international scope with minimum permanent staff and a number of associated external experts.
e-code has been working in various projects since its very beginning of existence, since 2004. We have been part of European projects focusing on tourism, environmental issues, sustainable development, development of business skills, social entrepreneurship project development and management, e-learning and learning methodologies. We have been managing our own projects and were part of partner projects as well. Apart from working in the projects we are also actively developing tailor-made education products for various target groups, to mention just the most recent these would be in project design and management, entrepreneurial skills of people disadvantaged on labour market or rural tourism development strategies. Our last activity is e-learning and e-commerce, areas where we also co-operate with commercial service providers and offer them our know-how in achieving the best results from these products.
Mots clés et domaine d'activité:
Accédez au prémier réseau pour la cooperation européenne

---

Se connecter

ou

Créer un compte

Pour accéder à toutes les informations disponibles

Idées proposées
Entrepreneuriat et PME
Web-Entrepreneuriat
Environnement
Tourisme durable
Tourisme
Éducation et formation
Apprentissage des adultes
Gestion de projet
We are an adult learning organization actively working in EU funded project. We offer our experience and invite you to join our projects as well. For more, please, see our attached Partner Identification Form (PIF).
Krupina, Slovakia
il y a 1 an
Appels à projets suivis
Pas d'appels à projets suivis!