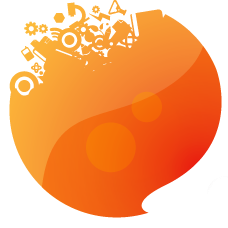 EGInA - European Grants International Academy
Education, centre de formation ou école
Recherche partenariat
---
EGInA is a training agency accredited at the Umbria Region (Italy) for the provision of initial, continuous and permanent vocational training.
We receive international students, teachers and trainers during the whole year. Courses are offered in three different editions and with different formats. Each course is structured so that it is possible to attend the basic level (20 hours in 7 days) or the advanced level (40 hours in 14 days). Courses are organized in March, June, September and November.
Courses for teachers and trainers
Digital tools for students with special needs.
Video art therapy, 3D drawing, puzzle of the Self, paINTeraction system are some of the topics covered by this course focused on the active inclusion of students with special needs.
Digital Invasions!
The course aims at transferring a good practice in the enhacement of cultural participation for both youngesters and adults. Participants will learn how to engage learners in the digital valorisation of cultural heritage.
Sustainable Energy Management.
The training methodology will simulate the activities of an Energy Management Team (EMT) composed of students with the role of investigating the current situation with regards to energy use in school buildings and cooperate to improve it.
AR & VR for the education at Cultural Heritage!
The course is open to all those interested at improving the learning experience in culture, art or landscape architecture for young or adult students using augmented and virtual reality technologies.
Digital Storytelling for Global Citizenship Education.
The aim of the training course is to provide secondary school teachers and trainers with a specific methodology to implement Global Citizenship Education using Digital Storytelling.
Courses for staff in adult education
CINAGE: Cinema and active ageing!
The CINAGE Course enables older learners to shoot their own films about active ageing based on their self-reflection concerning the issues of old age and identification of adequate active ageing strategies.
Effective eTutoring in online platforms.
The course aims at transferring adult trainee-centered strategies for lifelong e-learning to trainers with low or no experience in the field, using Moodle as an example.
Blended course for KA2 project proposals writing.
The course is addressed to adult education trainers and teachers, project managers and all actors interested in applying for Erasmus+ KA2 Strategic Partnerships.
Intergenerational cultural activities for audience development.
Participants will learn how to engage target groups from different generations and cultural backgrounds for an exchange of competences and the co-creation of urban and/or rural digital ;
Cinema for the social inclusion of refugees.
The Course promotes social inclusion through media, in particular through films and documentaries showing possible role models for ;Adult educators will live an exciting learning experience, within a multicultural environment framed by a creative process.
eFacilitation for the inclusion of disadvantaged groups.
The training program focuses on media literacy in the field of mobile photography and audio-visual production, digital storytelling and project management. Participants will produce a short film clip by using mobile technology.
For more information check:
---
Apprentissage des adultes
Erasmus+
Apprentissage tout au long de la vie
Culture numérique
Rédaction technique
Société numérique